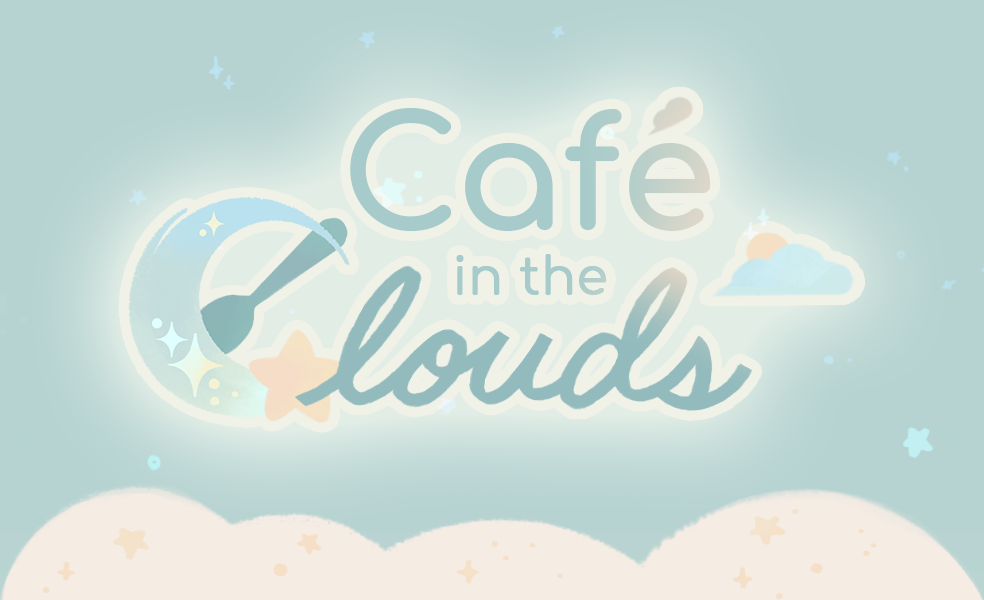 Cafe in the Clouds
Thanks everyone for checking out Cafe in the Clouds! We have a minor update to address some small issues brought up by folks in the comments sections.
Fixed replaying bug. The dream bunnnies should appear now if you decide to replay the game.
Added clock images for the to the final puzzle to help with visualization
Editted text in the beginning of the cooking segment to hopefully be less confusing. Just to be clear, there is no secret 6th ingredient.
We decided not to address the bugs related to save/loading for now as the game is rather short and there are no branching paths. But in the future, it'll be taken into consideration! Thanks again for playing our silly jam gayme. It gained more attention than I had expected and all the heartwarming comments really make my day :'^)
- Tina (shuttlefrog)
Files
Cafe-in-the-Clouds-1.10-linux.tar.bz2
99 MB
Jun 07, 2020
Cafe-in-the-Clouds-1.10-mac.zip
93 MB
Jun 07, 2020
Cafe-in-the-Clouds-1.10-pc.zip
110 MB
Jun 07, 2020